That's marvelous!
It looks like a Mamod stationary steam engine is used for it? It runs very good.
Have to try something like that once (somewhere in the future). Must be fun to build it.
Last week I found a similar sort of project, using a stationary engine and Meccano parts.
It's looking even more euh... distinguished:
"The Thing" or 'HEDGEHOG' - A Bodgeller's Steam Locomotive .
Here's a picture of it finished, but if you visit the page you can see it evolve from bits and pieces to a rather nice - one of a kind- engine.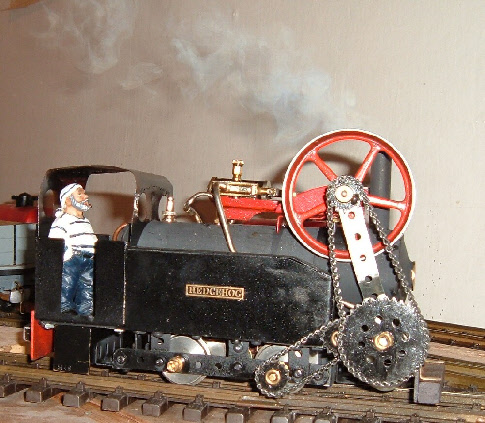 _________________
Paul