David generously donated an elderly Merlin locomotive to be restored to it's former glory.
So I removed the defunct radio gear and started to strip it down ready for some deep cleaning.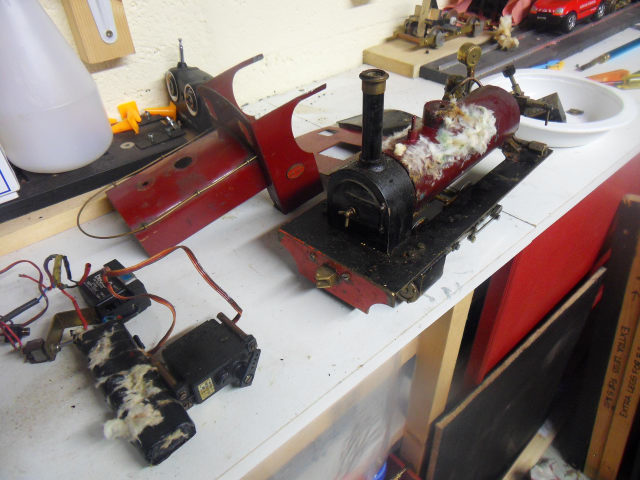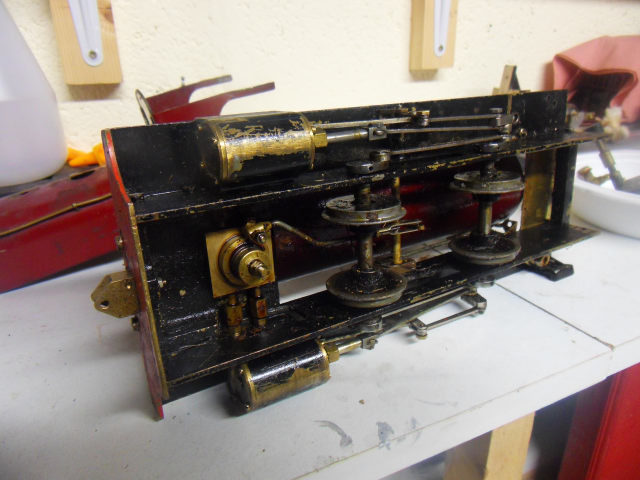 The white stuff is a sort of wadding packed in the saddle tank presumably for insulation.
There appears to be no regulator as such. The radio was just one servo connected to a turret valve which does give some small degree of steam control.
The device on left of the backplate seems to serve as just a boiler overflow/drain. I can't see that it regulates any steam output so far.
It is also missing a safety valve and a few other parts will need replacing. But overall it seems sound and well worthy of restoration. Initial compression seems ok and I can't see any obvious leaks.
In the early 1980s A Merlin engine was a 'must have' for most '16 millers'. Much of the Tom Cooper/Merlin design and technology evolved into Roundhouse.