As you will know from my other post regarding Geoff Parton, I have acquired two of his live steam loco's, and I thought I'd share some details of them here!
Firstly the Cheddar Samson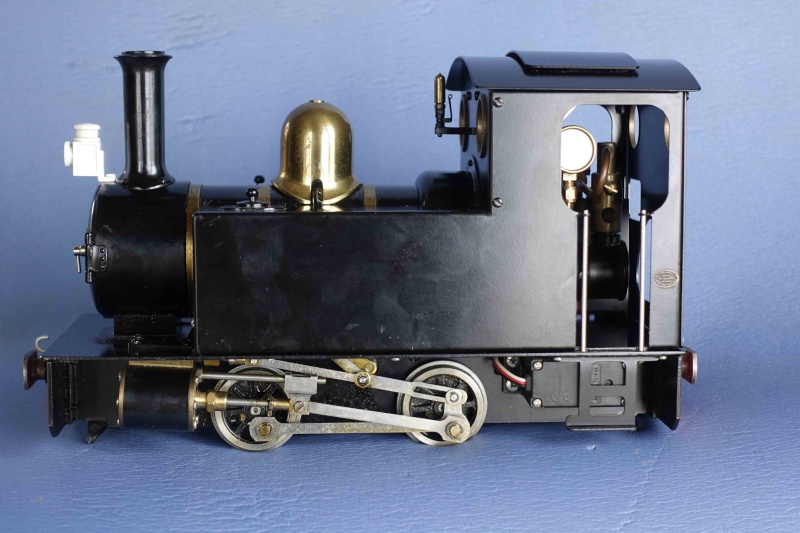 This is, exquisitely, if not over engineered, just look at the cab roof hinge mechanism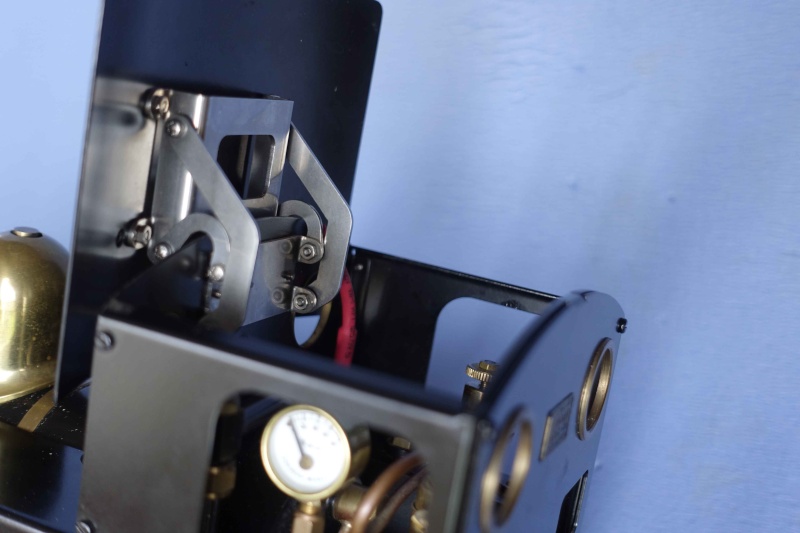 It sports a removable ceramic burner and gas tank assembly
That fits here, heating a complex series of cross tubes in the heating chamber of the boiler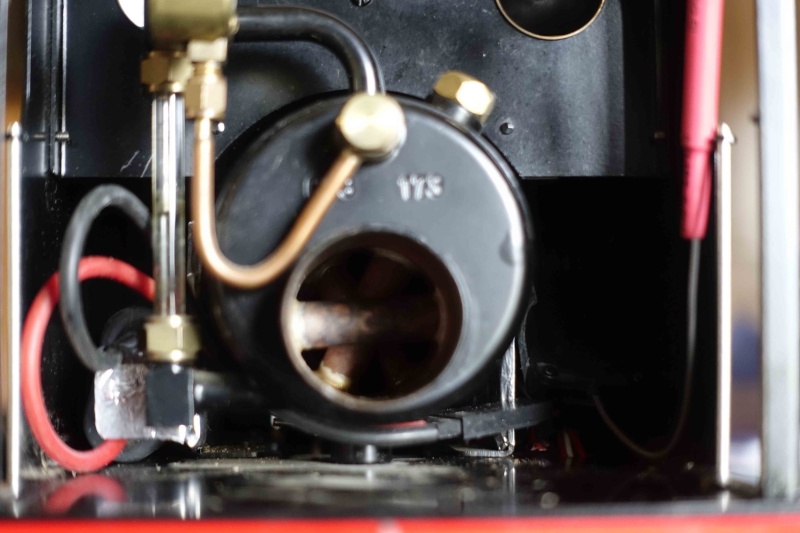 I've swapped the aged 40Mhz r/c for a glitch free 2.4 Ghz version.  And it runs a treat.  It also has an Eynots valve for water filling and a sight glass, so continuos running is possible.