A Wickham in a week
A few months ago I had a week off work and rather than do
the bathroom as ordered I spent a few days scratchbuilding a diminutive Wickham rail trolley.
After consulting a few pictures on the web and in books a rough sketch was made and building commenced.
Monday
was chassis day started like this.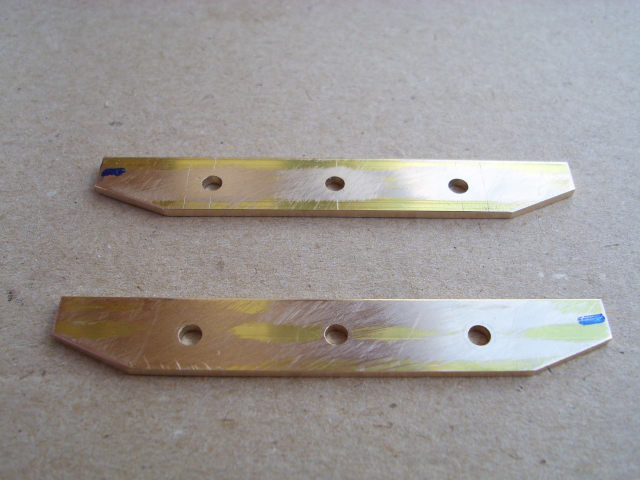 Rolling chassis.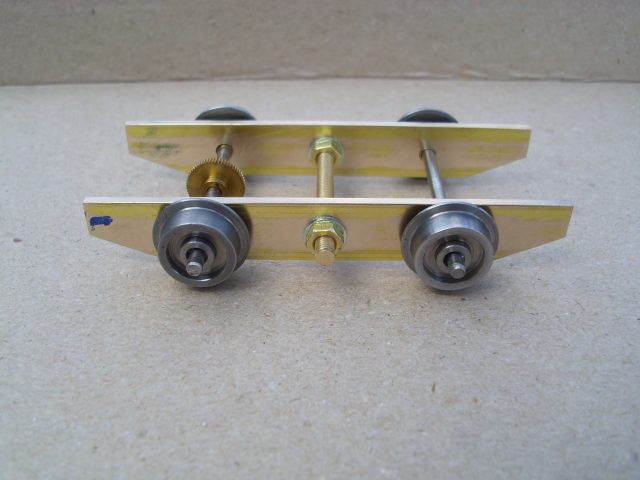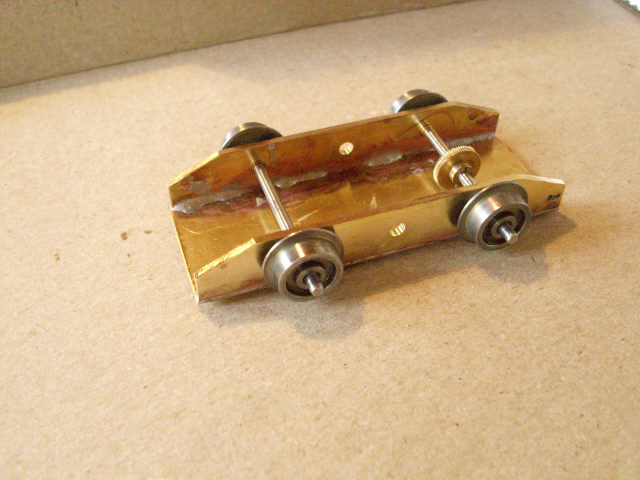 …and ended the day like this. Wheels were from IP engineering;
Tuesday
was fitting chassis with motor and batteries.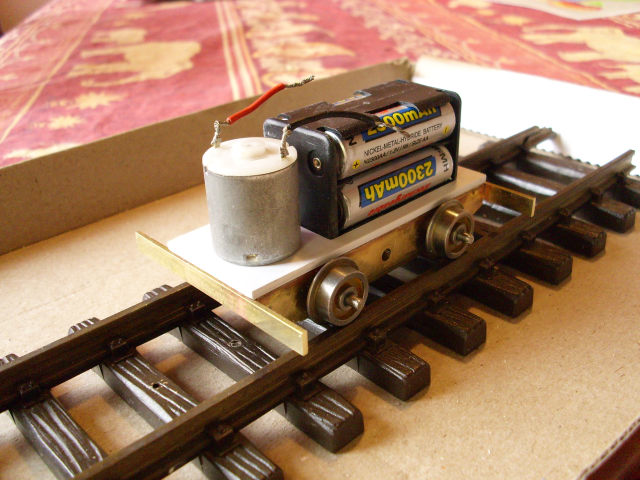 Motor is a cheap 6 volt item found in surplus stores with a small gear and worm from Branchlines. Batteries are 4 x1.2 volt nicads.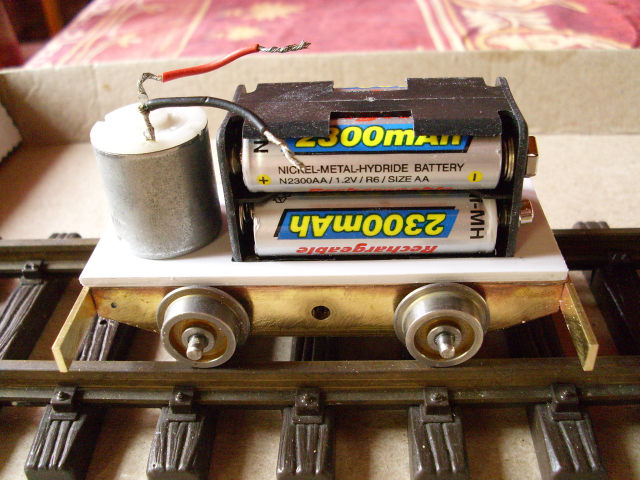 Wednesday
was body building start, all from plasticard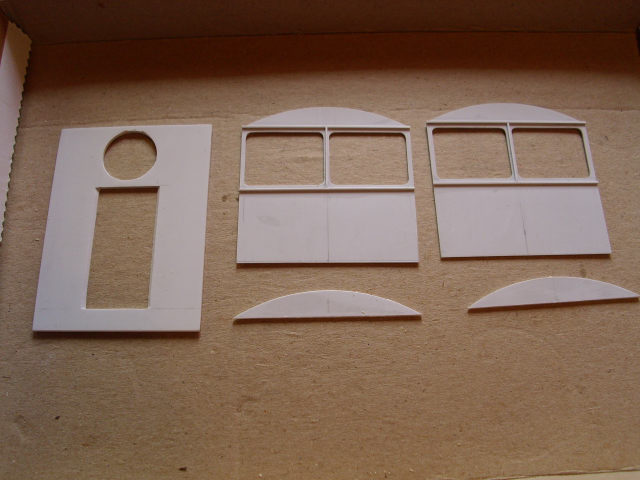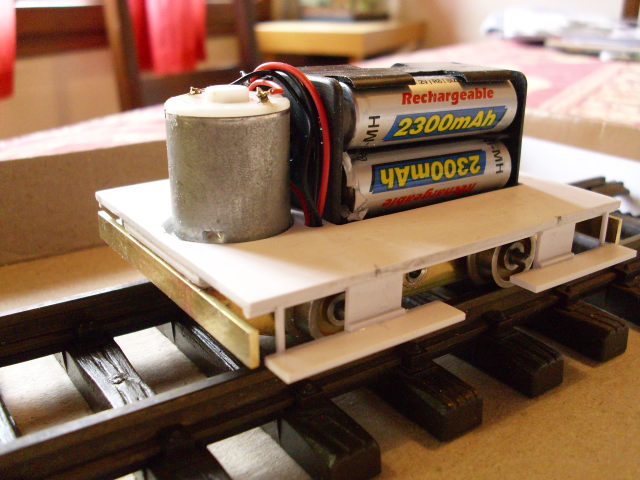 Control is a simple on/off/reverse switch and charge socket.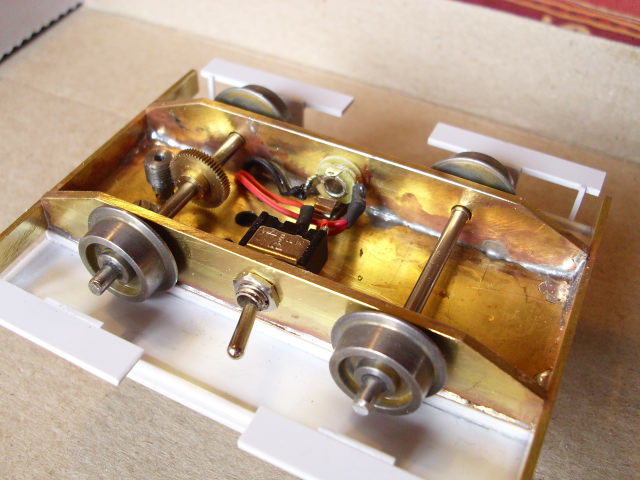 Thursday
was the main body building and finishing day.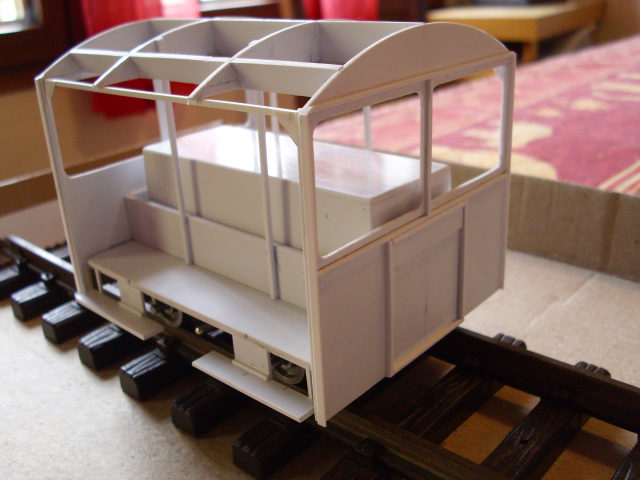 With brass fittings now added.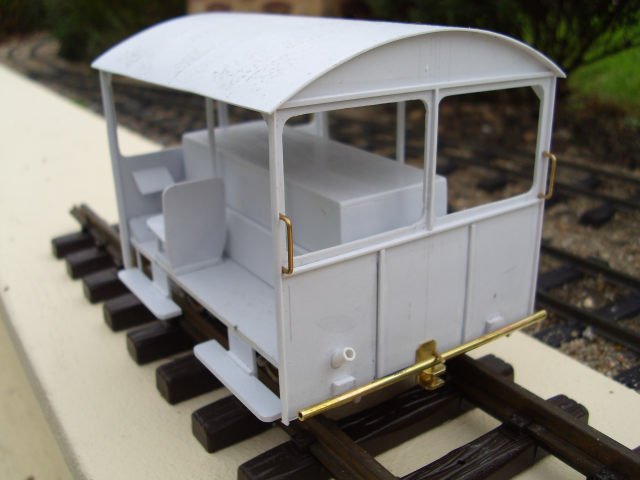 Friday
was painting day. I didn't want bright yellow and I had this nice sand colour available.
Finished paint. Roof is 1000 grade wet and dry paper!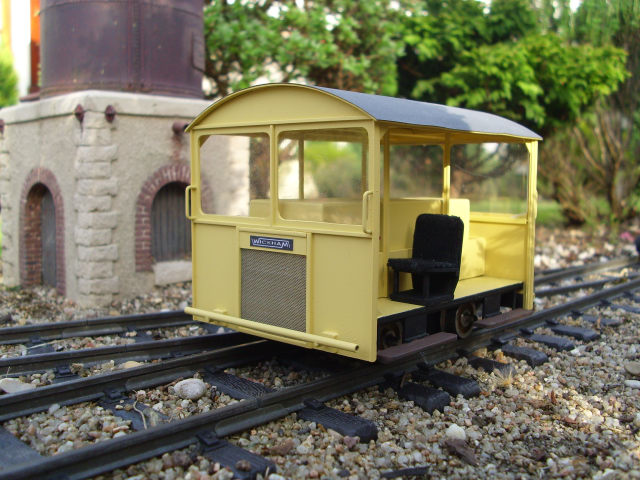 Saturday
I made an accompanying trailer.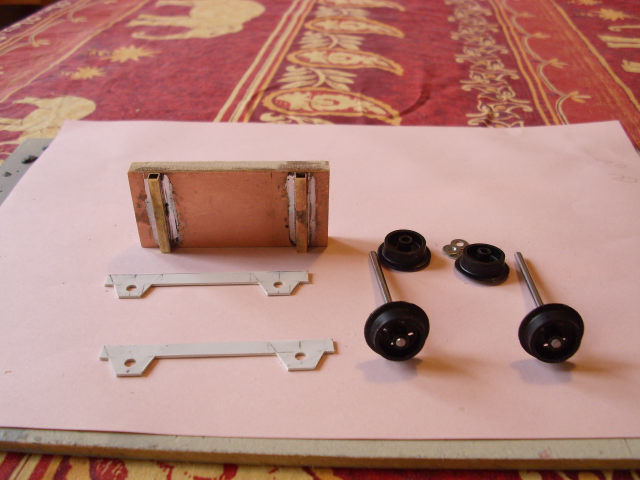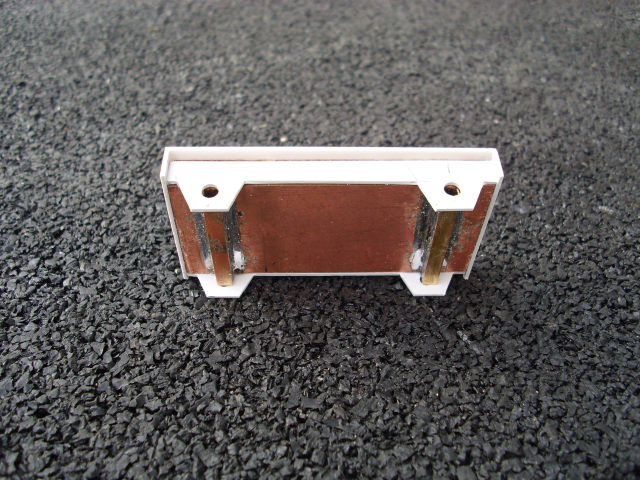 Sunday
they were all finished.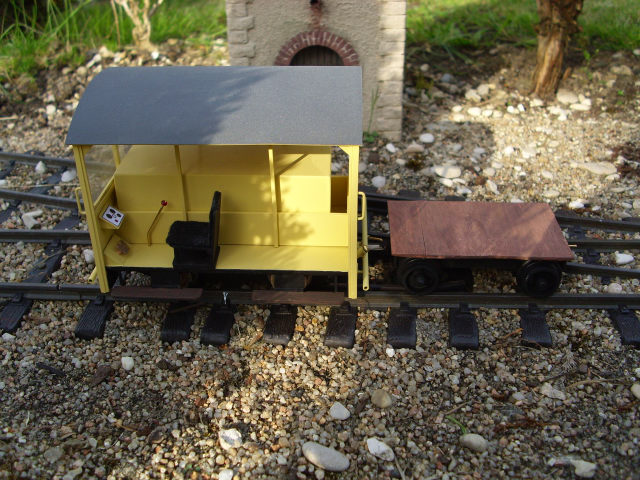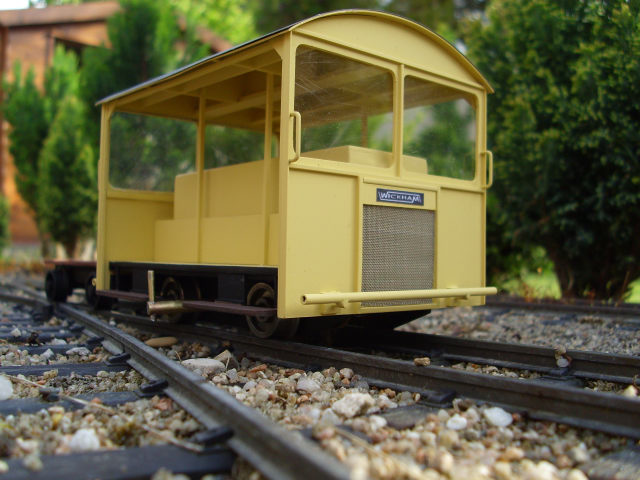 …..and sold – well given away actually.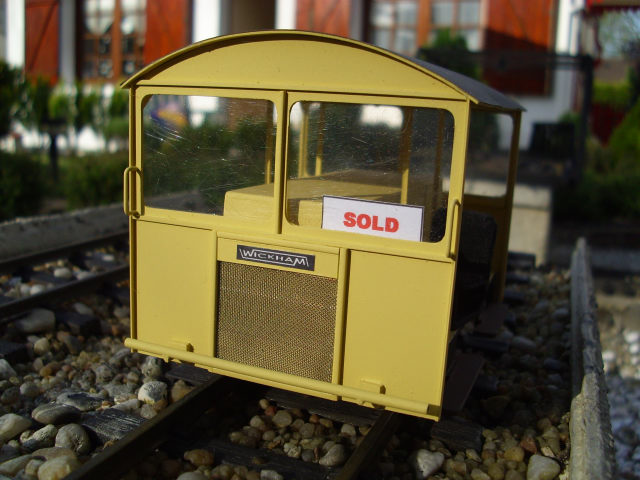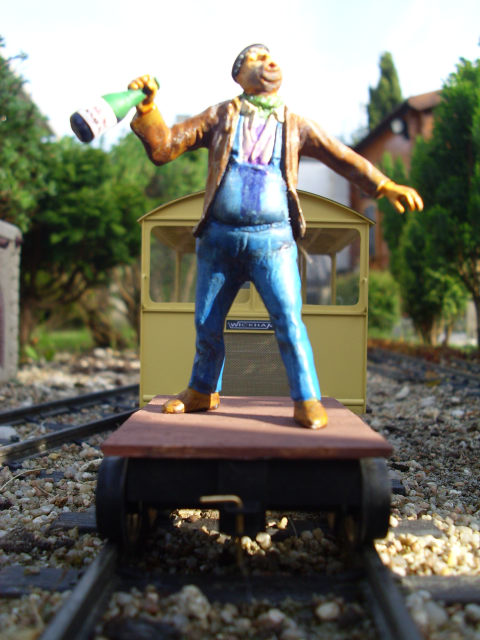 Figure made by Clive Tucker.
….
and just when you were thinking that this is not really continental…
Photo taken by Mike Honey on the Chemin de Fer de Guitres.