As promised, here's some photos from my visit to the Merci Train car in Austin, TX.
First, this photo comes from the Merci Train website and is dated 2003. I include it for comparison with the current condition.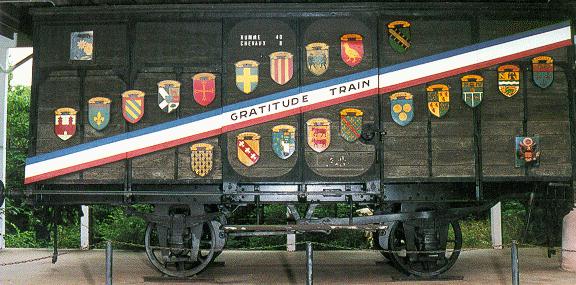 Here it is on 28 November 2009: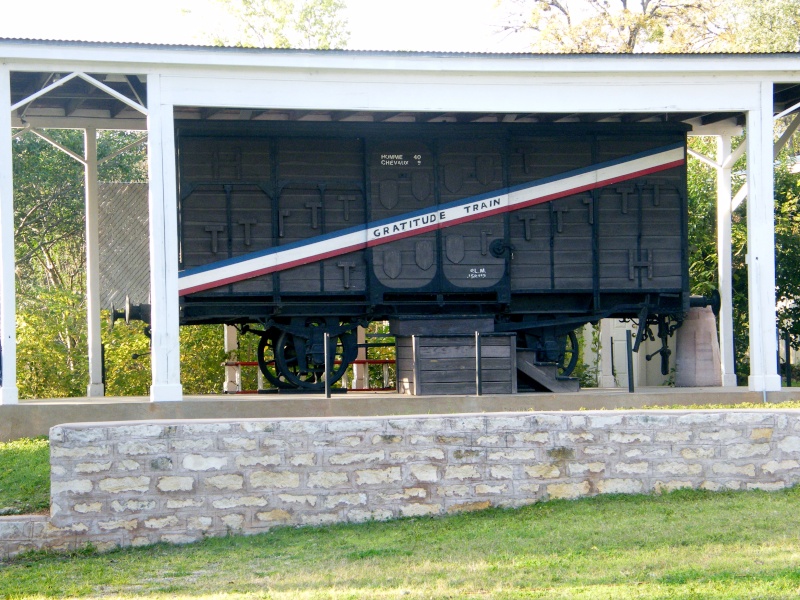 You can see the provincial crests are missing, although overall the car appears to be in good shape, especially considering its age.
Another angle: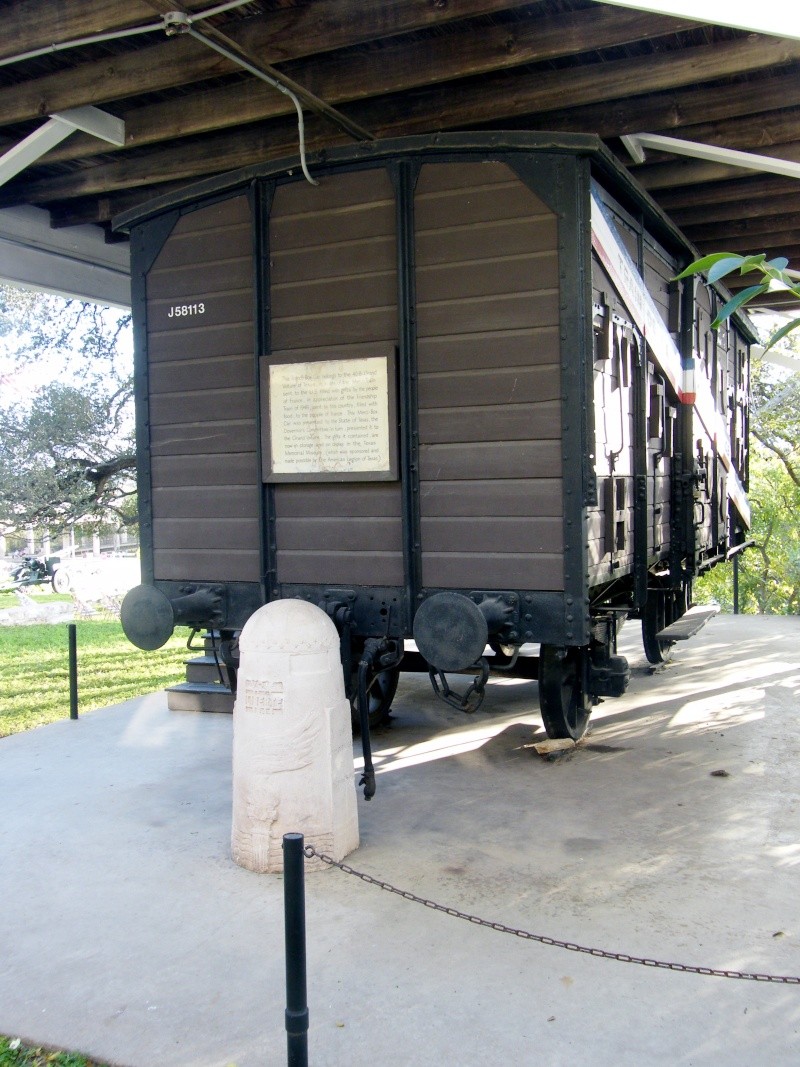 You might notice the electrical conduit going into the car; I think there might be lights inside the car. The steps and platform at the door indicate that perhaps the car is opened to the public at times.
The small obelisk has inscriptions on each of three sides;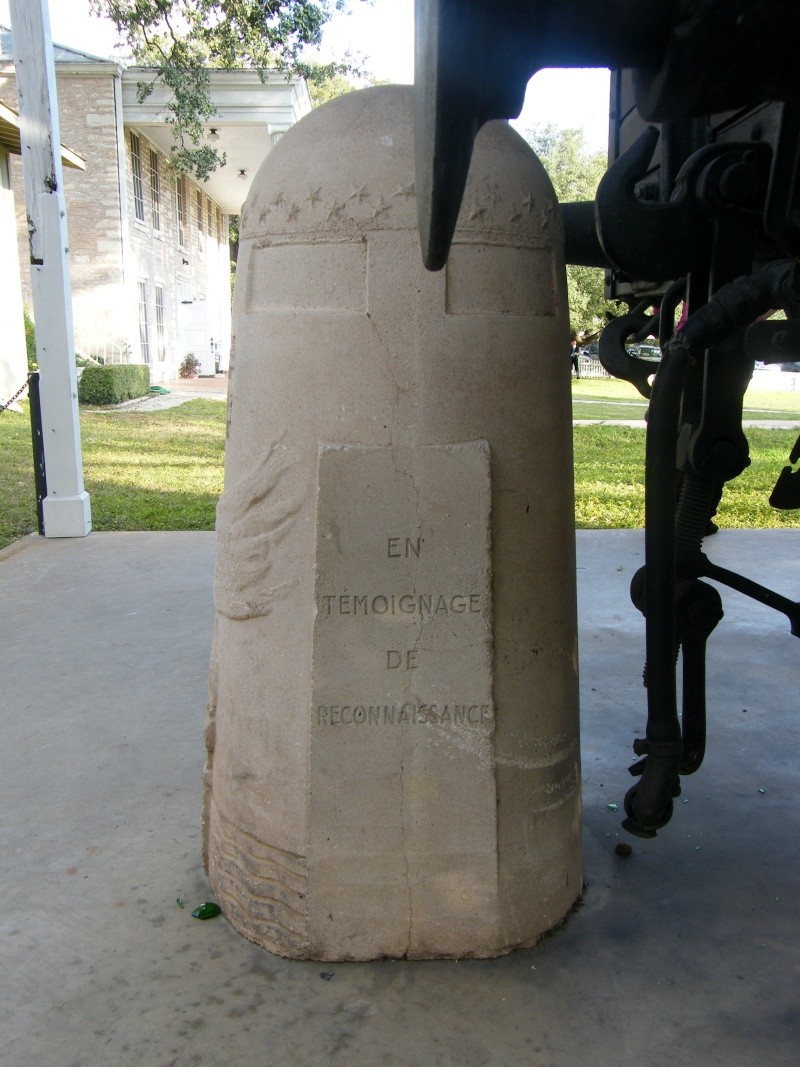 they say:
En Temoignage de Reconnaissance
Voie de la Liberte 1944
Sainte Menehoud (likely the area whose residents donated the contents of the car)
On the end of the car is this plaque: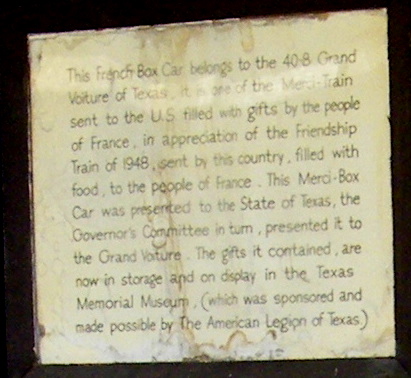 An interesting detail is the hand brake on the car; Here you can see the handle and the racheting mechanism to lock it in: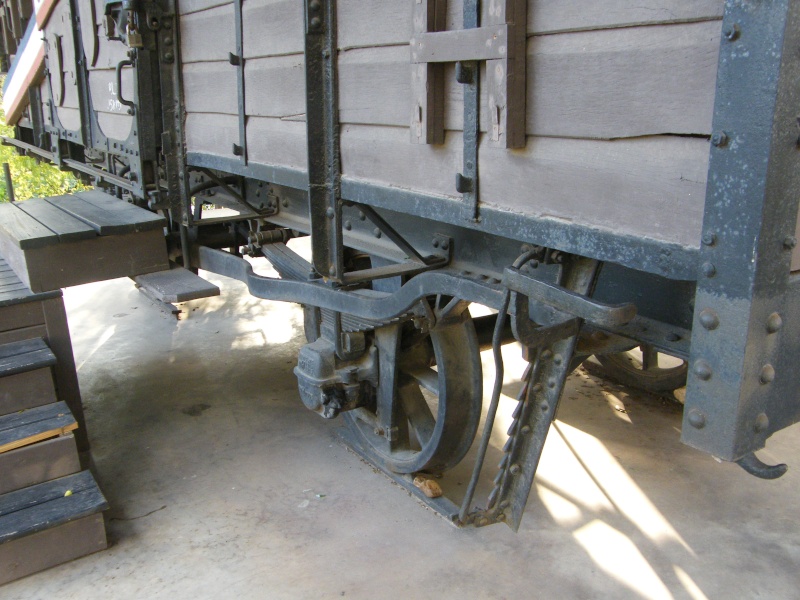 And here is the brake shoe; it appears to be wooden:
All in all, an interesting bit of history. I was unable to visit the museum where the contents of the car are displayed - that will have to wait for my next trip to Austin, probably next spring.

_________________
Bill Wray

"It is one of the happiest characteristics
of this glorious country that official utterances are invariably
regarded as unanswerable."
-Sir Joseph Porter, First Lord of the Admiralty (HMS Pinafore)