How 'bout this: A standard gauge
quarante et huit
wagon militaire on an "adapter" wagon (I don't know the French term for these - in German they are called a 'Rollbock" or a 'Rollwagen'). That would probably be more historically accurate than a meter gauge wagon militaire.
That would also imply an interchange somewhere between your tramway and a primary rail network - another future expansion idea?
BTW, here's a photo of the Merci Train car in Austin, TX. It is a PLM wagon.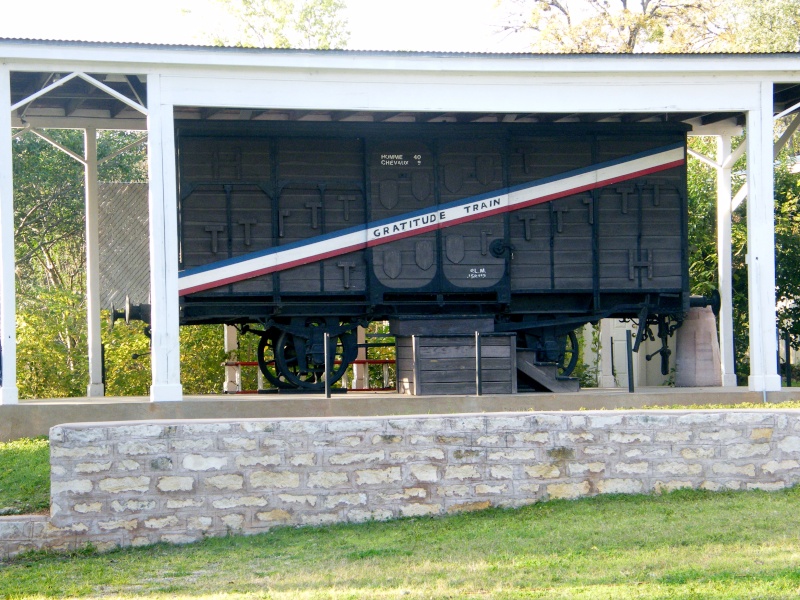 _________________
Bill Wray

"It is one of the happiest characteristics
of this glorious country that official utterances are invariably
regarded as unanswerable."
-Sir Joseph Porter, First Lord of the Admiralty (HMS Pinafore)